Kitbash Download
wwggraq01
Fantasy
Fan Kitbashes
1"
October 17, 2006
2MB
Bob Cooper
Description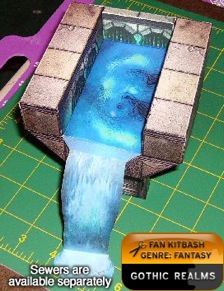 This kitbash needs pieces from Gothic Realms. It consists of pillars and arches to take your Gothic Realms sewer's straight and curved pieces and create elevated aqueducts from them.
Base
1" Pillars
2" Pillars
Arches

Product Line
Fan kitbashes are user generated content derived directly from our model sets, games, textures and terrain systems. Kitbashes are 100% free to owners of the original model sets from which they are derived but remain open for purchase to those who don't own or require the original offering.

How to Submit a Kitbash

To submit a kitbash please see our submission guidelines here
Reviews (0)
This product has not been reviewed yet.