Kitbash Download
wwgumcs01
Modern
Fan Kitbashes
NA
November 28, 2006
5MB
Slymoon, Ranger Jim
Description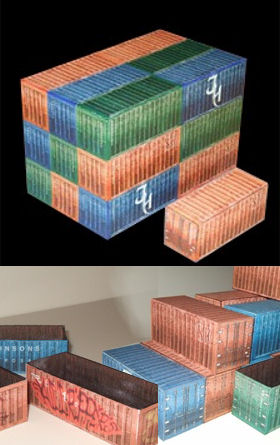 Industrial containers and dumpsters for your use and abuse...great set dressing for any modern build.
Clean (blue) and graffitied (orange) construction dumpsters based on a regular 20' long unit
Enclosed (blue and orange) and open-topped (green, with interior) container units.
A massive stack of TEUs (single quick-building stack of 18 individual units) for when you have a LOT to store.

Save 25%!
Product Line
Fan kitbashes are user generated content derived directly from our model sets, games, textures and terrain systems. Kitbashes are 100% free to owners of the original model sets from which they are derived but remain open for purchase to those who don't own or require the original offering.

How to Submit a Kitbash

To submit a kitbash please see our submission guidelines here
Reviews (0)
This product has not been reviewed yet.