About Us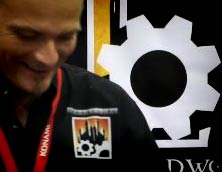 WorldWorks Games (WWG) is a tabletop terrain & gaming business founded in late 2002 . WWG was best known for innovating in its industry leading "Print, Build, Play!" terrain systems.
WWG has since fallen into an "archival" mode. With the advent of 3D printing, and a general decline in the papercraft hobby, we felt it was important to maintain the 10 year legacy that WWG brought to market. So while things have generally "retired" we still feel strongly that there's a hobby niche that would still benefit from over a decade of hard work and imagination.

Thank you for your past and continued support and we hope you find many hours of enjoyment, a quiet escape from the world with WWG.

Hang in there!