Kitbash Download
KBLotDG-AltWalls
Fantasy
Fan Kitbashes
NA
August 26, 2011
6MB
Bob Cooper
Description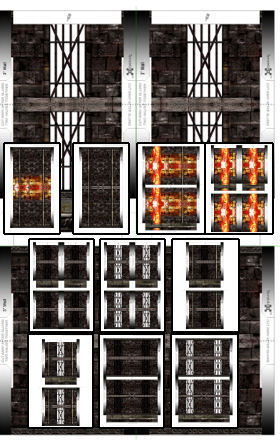 Bob Cooper brings you several new Lair of the Dragon God walls, in a variety of sizes, finally answering the age-old question, "where does that odd pattern of light and bars on the corridor floor come from?"
Curved walls in a double-height format, both plain and lava at the bottom
Lava flowing down the sides of both 3" and 6" wide walls
"Mysterious" barred window wall in 3", 4.24" and 6" widths, both white-backed and black-backed windows.

Product Line
Fan kitbashes are user generated content derived directly from our model sets, games, textures and terrain systems. Kitbashes are 100% free to owners of the original model sets from which they are derived but remain open for purchase to those who don't own or require the original offering.

How to Submit a Kitbash

To submit a kitbash please see our submission guidelines here
Reviews (0)
This product has not been reviewed yet.