TerraClips (TCP) Overview

TerraClips™ is a highly modular 3D terrain system which is 100% table ready. Simply punch out the robust die-cut components and clip them together using our patent pending TerraClips™ connector system . No printing, no cutting, no painting, no crafting skills required. TerraClips offers time constrained gamers the ultimate solution in modular tabletop terrain construction.
Features Include
Components made from 1.7mm thick gaming grade punchboard.
Groundbreaking TerraClips connector system for extreme modularity and speed.
Multi-level stacking and full interior access. Lift, move, play!
Remove or add walls & floors on-the-fly
Components cross-compatible with all TerraClips settings.
Videos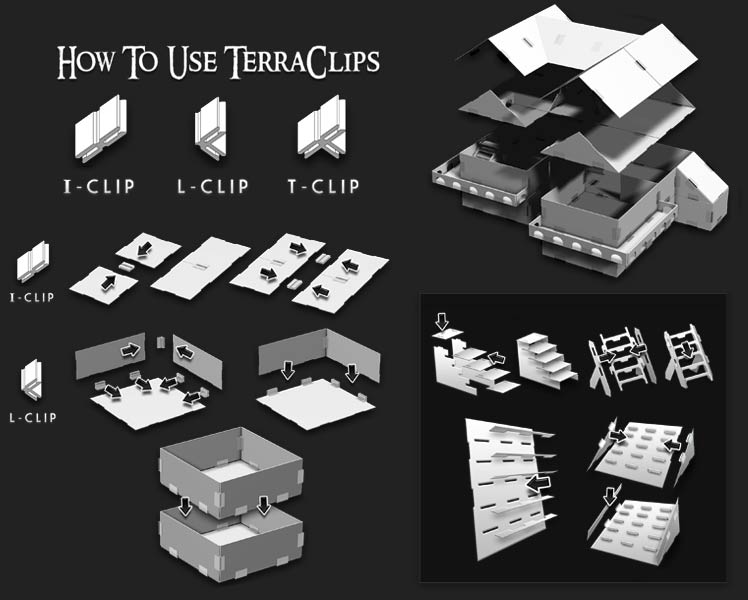 Dimensions