PaperCraft Guide & Materials
FREE Beginners Guide to Cardstock Modeling
Don't let the world of cardstock modeling intimidate you! Join us as we step you through our quick Beginners Guide and you'll see just how easy and FUN it can be!
Topics Include: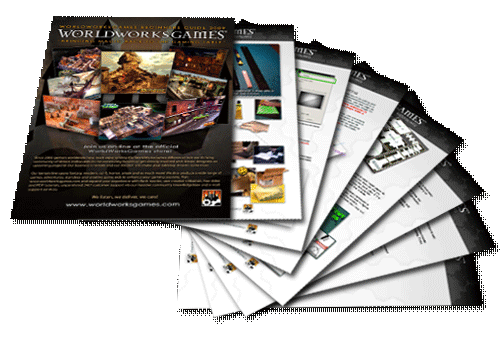 Materials
Printing tips
Cutting techniques
Gluing
Edging
Mounting
And more!

What is cardstock and where do I get it?
Cardstock is a thick white paper typically used for printing greeting cards and or business cards. WorldWorks Games suggests that you purchase 8-1/2 by 11 inch 110lb weight cardstock or 80lb coverstock. This cardstock weight offers the ideal strength for your models. You can purchase cardstock of this weight and size from your local office supply or art store. Some large retail shopping department chains offer this selection in their office supply isles as well. If you cannot find this weight and size of cardstock in your local stores there are many resources available on the internet to order this type of product.
What glue should I use?

A common issue people run into while constructing papercraft models is warping. The main cause for paper warping is a high water content in your chosen glue. WorldWorks suggests that you purchase a low water content, papercraft friendly glue at your local office supply or craft store. Please visit our comprehensive support thread dedicated to finding the right glue here.
What is the European Conversion For Paper Weight and Size?
Here's the metric measurements:
Weight: 199 g/m3
Size 216 x 279mm
Cardstock isn't strong enough for serious gaming. Is it?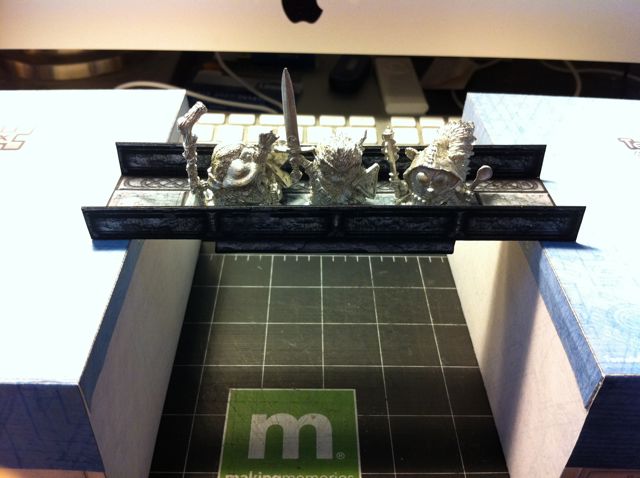 It absolutely is! A concern for many beginners to cardstock modeling is the perception that cardstock can't take the rigors of gaming. This is an absolute falsehood and one of the great myths about cardstock modeling. From our own experience and thousands of WorldWorksGames customers, we can tell you that your models will last you just as long as any gameboard or comparable gaming product. A properly constructed model, treated with care, can easily withstand the wear and tear of your average gaming sessions. Many of our customers have models which are years old that still remain in perfect condition to this day. Of course the real benefit of cardstock products is that if something should ever happen to one of your creations, you can simply print another and replace the damaged item.